Aussie Firecode gets it right for you the first time!
We offer fire safety for your home and/or business.
Give us a call now to see how we can help you.
We can provide

Fire Audits and Compliance


Fire Doors - Seals - Dampers


EWIS - Fire Panels and Alarms


Smoke Detectors and Extinguishers

see more (click) ...
Don't let this happen to you!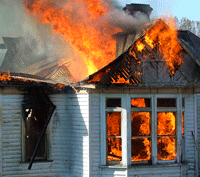 Click here for Services